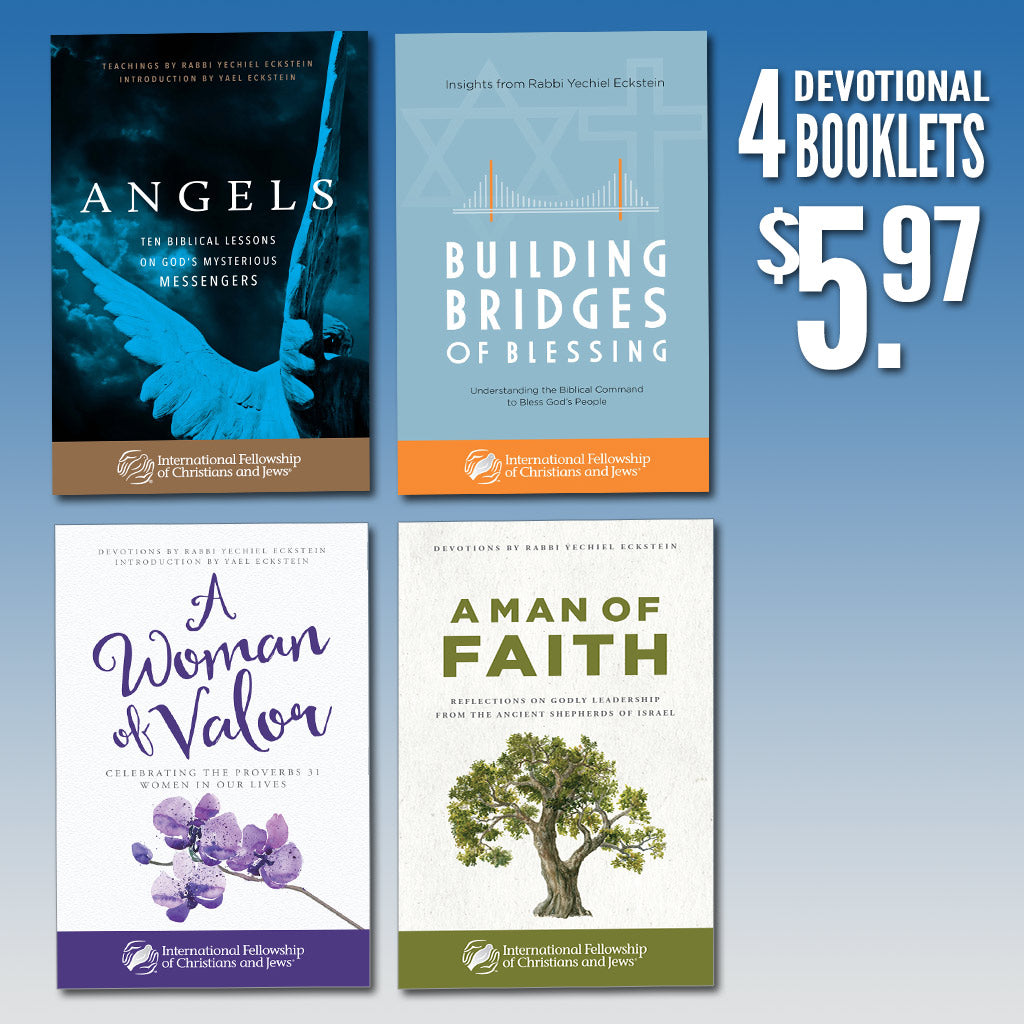 Devotional Booklet 4-Pack
This collection of educational and inspirational booklets are excellent resources for your devotional reading. Get all four and discover the biblical characteristics of godly men and women, the secrets to a powerful prayer life, and the significance of angels in our lives today though Rabbi Yechiel Eckstein's insightful teachings. Booklets are also sold separately for $1.99 each. Check out our store for at ifcj.org/store for great deals on bulk orders.
 Set includes:
Angels – In this inspirational booklet, Rabbi Yechiel Eckstein teaches us about the role angels play in our daily lives.
A Man of Faith – In this educational resource, Rabbi Eckstein offers insights into the key characteristics of a godly man by studying the lives of Israel's ancient "shepherds" or leaders.
A Woman of Valor – Through the devotional thoughts and prayers included in this booklet, Rabbi Yechiel Eckstein invites you to explore and be inspired by some of the Bible's finest women.
Building Bridges of Blessings – 

Discover how you can bless others in your life through offering hope, extending kindness, protecting the weak, respecting others, praying, and standing for the truth. 
---
Share this Product